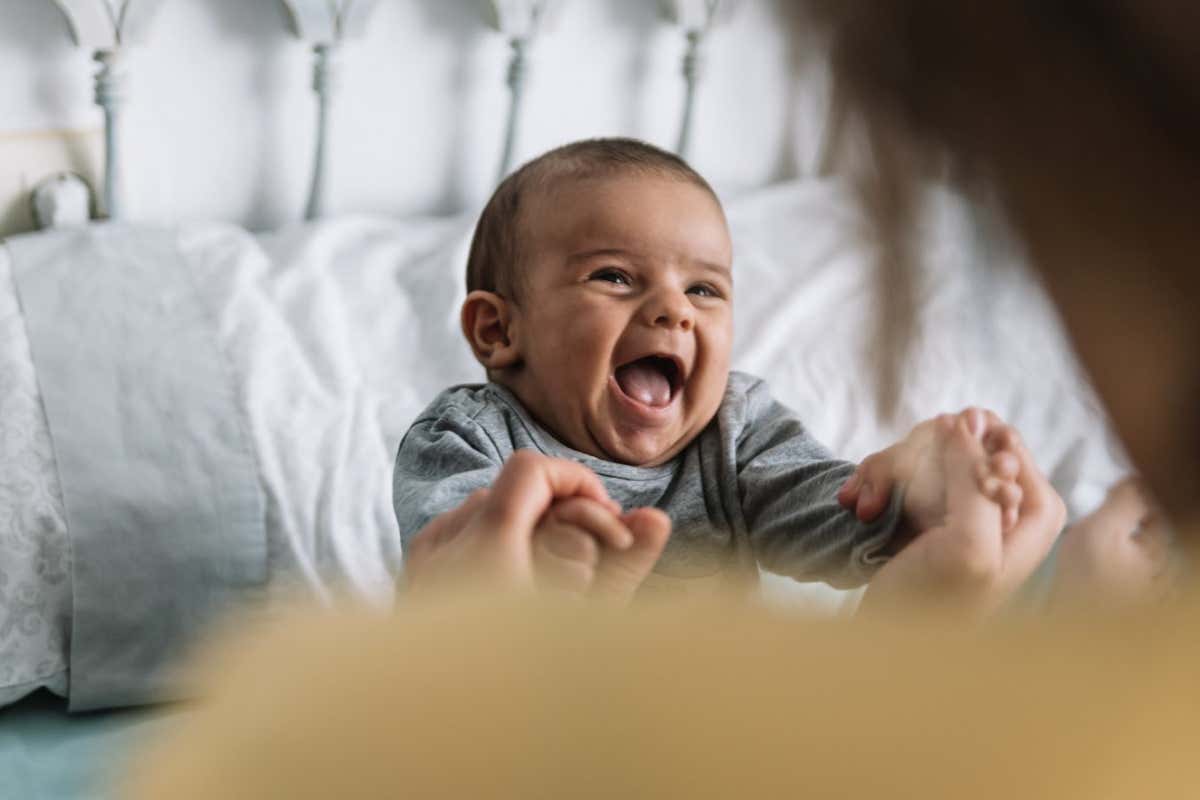 Transferring vaginal bacteria to newborns delivered via Caesarean section appears to benefit their early development. This is based on the results of a small study, however, and on mothers reporting their child's milestones. Further research is therefore required before this practice can be recommended.
Among babies born vaginally, their early gut microbiome tends to be rich in bacteria from their mothers' vaginas, while that of those born via C-section is often dominated by bacteria from their mothers' skin, the environment and possibly breast milk. Missing out on the bacteria that colonise the vaginal tract has been linked to conditions such as asthma and obesity.
So-called vaginal seeding, exposing newborns delivered via C-section to their mothers' vaginal fluid, has been linked to these newborns developing a similar gut microbiome to those born vaginally. However, the safety of the practice and its effectiveness at improving developmental outcomes is unclear.
To learn more, Jose Clemente at the Icahn School of Medicine at Mount Sinai in New York and his colleagues looked at 68 pregnant women who were scheduled to have a C-section. Two hours before the procedure, a folded sterile gauze moistened with saline was inserted into the women's vaginas until around 30 minutes before the surgery.
After the babies were born, 32 had the gauze rubbed on their face, chest, limbs, genitals, anus and back, while 36 infants were rubbed in those areas with a gauze soaked in saline. The researchers also looked at 33 pregnant women who delivered their babies vaginally, with these infants not being rubbed with any gauze.
All the mothers completed a questionnaire that gauged their child's neurodevelopment – assessed by their ability to make simple sounds and crawl, for example – at 3 and 6 months. Faecal samples were also collected several times up to 6 weeks of age.
Sign up to our Health Check newsletter
Get the most essential health and fitness news in your inbox every Saturday.
At both 3 and 6 months, the C-section babies exposed to the vaginally soaked gauze scored better on the questionnaire than those exposed to the saline gauze, with a statistical analysis suggesting this wasn't a chance finding. Their scores were also comparable to the babies delivered vaginally.
Faecal samples collected at 6 weeks showed that the gut microbiomes of the babies in the vaginal gauze group were richer in bacteria commonly found in the vagina, such as Lactobacillus, compared with those in the saline group. Their overall bacterial make-up was also more mature than the latter group's and on a par with those delivered vaginally.
"In this study, we show that this procedure not only changes the microbiome of C-section infants, but it also modifies a health outcome," says Clemente. "This is highly significant because it opens the way to reduce the risk that C-section infants have for certain conditions through a very simple microbial intervention."
No safety issues were reported in the trial, with all of the women being screened for sexually transmitted infections beforehand.
"This is an important study as it not only underlines the safety of vaginal seeding, but also shows for the first time that neurodevelopmental differences in babies born by C-section vis-à-vis vaginally born babies can be partially corrected with seeding," says Maria Dominguez Bello at Rutgers University, New Jersey. However, the questionnaire involved each baby's mother reporting on her child's development, which may be less accurate than an assessment via scans, medical examinations or blood tests, she says.
The team plans to repeat the study with a larger group of participants and to investigate how certain gut bacteria may improve a baby's neurodevelopment.